INCREASE SALES, PUMP YOUR EVENT, INCREASING YOUR PRESENCE ON THE INTERNET.
Dreaming of Customers?
BELIEVE, NOTHING IS BY CHANCE, YOU ARE IN THE RIGHT PLACE. MAKE YOUR EVENT, OR BUSINESS, PUMP! INVESTING VERY FEW!!!

Is your Event or Business like this?
Mobile Your Promotions !!
The world is changing fast, demanding disruptive new marketing ideas. If your Event or Business is in this situation, chances are you're not yet taking advantage of the vast opportunities to advertise it using the powerful online platforms available today for Smartphones. Experience and enjoy this incredible digital and mobile marketing experience!
Nowadays, we're all connected trhrough our Smartphones, so why not take advantage of this great digital marketing and outreach channel, to scale up your Event or Business? ello Events & Digital Marketing is prepared to send a simple Digital Brochure or a sofisticated Digital Flyer to thousands of Smartphones in your region. We can also design and execute a complete 360 Digital Marketing Strategy, timely fashioned and with weekly reports. You don't have to worry about anything, leave absolutely every single detail to our fantastic team!

MAKE YOUR EVENT OR BUSINESS PUMP !!

See our Exclusive Promotional Packages!
Have you ever thought that investing from just $99.00 per month, can increase your sales, get new customers, retain or leverage your Event or Business in a continuous and sustainable way?
How much are you willing to invest for the success of your own Event or Business?

Attention Please, Due to the payment functions, this page should be viewed on a Desktop or Notebook. On Smartphones, this page must be viewed with the Smartphone in horizontal position! If it still looks confusing, better use at least a Tablet or iPad !!
Organization, Execution and Disclosure of Events.............please contact: contato@ello.marketing
Multiple Disclosure of Business or Event..........please request price list at contato@ello.marketing
If you already have a website and want a modern one, affordable to all mobile devices, or need 360 digital marketing development and/or maintenance and/or promotion, please choose one of our monthly plans below. We serve online in all countries and languages.
PLANS............
PRICES............
SERVICES
BASIC
BASIC PLAN
US$125.00/month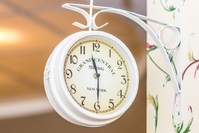 INTERMEDIARY
MIDDLE PLAN
US$199.00/month
360 ADVANCED
ADVANCED PLAN
US$299.00/month
Development and Maintenance of Basic and Modern Website, Hosting with 100MB of storage, 1GB of Bandwidth, RSS and Google Tags Management.

Advanced Website Development and/or Maintenance, 2GB Storage, 10GB Bandwidth, 20 Email Accounts, Forms, Blogspot, Newsletter, Content Management, Google Tags Management, RSS, Web Push and Chat Bot.

Our service packages above are ruled by our Terms and Conditions, regards just one company and language, and do not include the prices of traditional Google Ads or Internet Natives ads, nor the cost of Email, SMS or Whatsapp shots from Mobile Marketing campaigns, which ones should be requested, through our Price List, to contato@ello.marketing.
PLEASE, DO NOT SUBSCRIBE THE SERVICES IF YOU ARE NOT IN ACCORDANCE WITH OUR TERMS AND CONDITIONS!